Learn About Signs and Symptoms
Ovarian cancer is often known as the cancer that whispers as its symptoms may not appear to be abnormal such as the following signs and symptoms—
Vaginal bleeding (particularly if you are past menopause), or discharge from your vagina that is not normal for you.

Pain or pressure in the pelvic area.

Abdominal or back pain.

Bloating.

Feeling full too quickly, or difficulty eating.

A change in your bathroom habits, such as more frequent or urgent need to urinate and/or constipation.
Pay attention to your body, and know what is normal for you. If you have unusual vaginal bleeding, see a doctor right away. If you have any of the other signs for two weeks or longer and they are not normal for you, see a doctor. They may be caused by something other than cancer, but the only way to know is to see a doctor.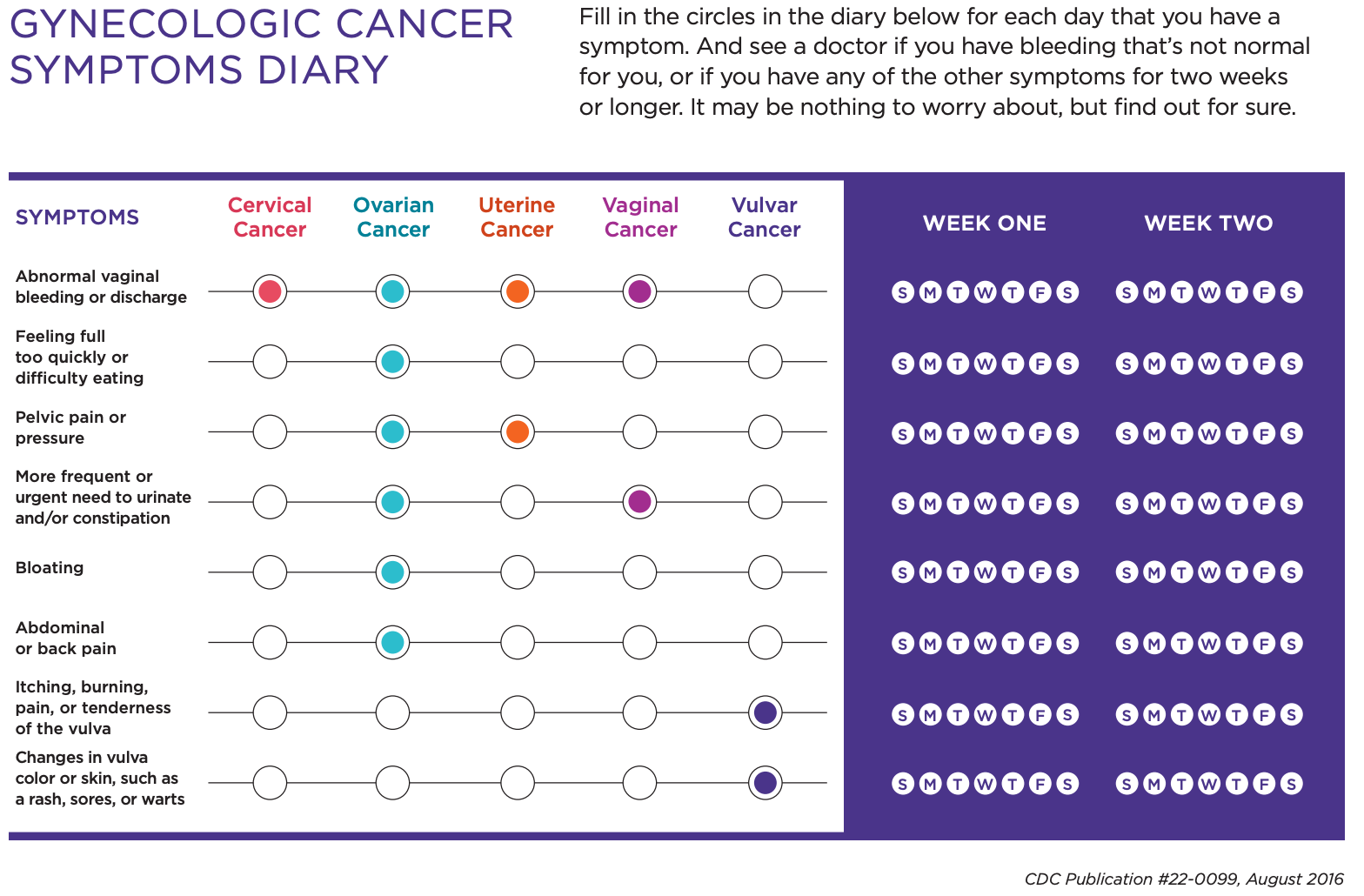 Source: CDC
All content found on the Paula's Promise Website, including: text, images, audio, or other formats were created for informational purposes only. The Content is not intended to be a substitute for professional medical advice, diagnosis, or treatment. Always seek the advice of your physician or other qualified health provider with any questions you may have regarding a medical condition. Never disregard professional medical advice or delay in seeking it because of something you have read on this Website.